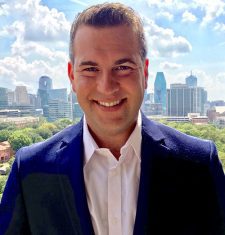 Dr. Ben Wright
Board Member
Ben Wright is an assistant professor of historical studies at the University of Texas at Dallas. His research explores how people of faith understood and responded to social injustice, particularly around issues of race. His first book, Bonds of Salvation: How Christianity Inspired and Limited American Abolitionism explores how tensions between religious conversion and religious purification shaped the development of the American antislavery movement.
He is also the coeditor of Apocalypse and the Millennium in the American Civil War Era, along with Zachary W. Dresser and The American Yawp with Joseph L. Locke. The former explores how Americans understood the future in the era of national crisis, and the latter is a massively collaborative, open access textbook published by Stanford University Press.  He is also the coeditor of The Abolition Seminar, a NEH-funded online teaching resource for school teachers. His interest in critical pedagogy has led him to serve as managing editor for Teaching United States History, a website dedicated to best practices in teaching American history at the college level.
Wright's historical research on slavery has involved him in the modern anti-human trafficking movement. In addition to his work for Historians Against Slavery, he is also a member of the Children at Risk Institute, a collection of scholars fighting against the exploitation of children in Texas and beyond.